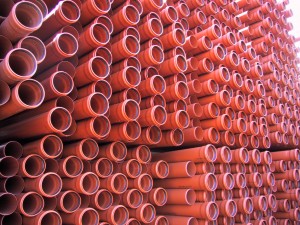 According to The European Plastic Pipes and Fittings Association (TEPPFA) it is currently totally illegal to apply a CE mark to Plastic pipe systems for.
*Non pressure soil and waste
* Underground non pressure drainage
* Buried and above-ground conveyance of liquids under pressure
*Hot and Cold Water distribution.
CEN have not yet published a harmonized standard.