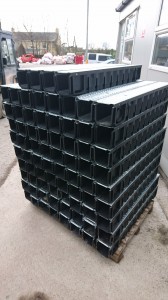 We now carry the patented Click and connect Channel Drain from Dakota.
No need for corner pieces to turn left or right.
Side reeds along the length of the channel knit with the poured concrete to make the ultimate stable base.
Galvanized or PP covers can be locked into position with Block system.
Heel Safe slots as standard.
130 x 120 offers up to 35% more capacity than some competitors.
Call now for more info and pricing. 021 4885881